Perfect Derma Peel in Scottsdale, AZ
About Perfect Derma Peels
Healthy skin is a peel away with the Perfect Derma Peel
At our Scottsdale, AZ office, we offer chemical peel treatments that help to minimize fine lines and wrinkles, reduce uneven pigment, and improve overall texture and tone. Chemical peels work by removing dead or damaged skin cells with the application of a customized solution on your skin, which causes the top layer to peel off. As your skin heals and begins to rejuvenate and repair itself, you should notice a clearer, smoother, and brighter complexion.
Who is a candidate for the Perfect Derma Peel?
The Perfect Derma™ Peel is safe, effective medium depth peel for All Skin Types & Ethnicities.
Is there any discomfort or pain associated with this peel?
This product is virtually painless, with no pre-peel skin preparation and little downtime. The peel also includes a post peel kit to protect and soothe your skin during the peeling process.
What are the key ingredients in the Perfect Derma Peel?
The Perfect Derma™ Peel is the only peel that includes the powerful anti-oxidant Glutathione, which lightens and brightens the skin, slows down the aging process and helps prevent wrinkles. Other actives include:
TCA
Retinoic Acid
Kojic Acid
Phenol
Vitamin C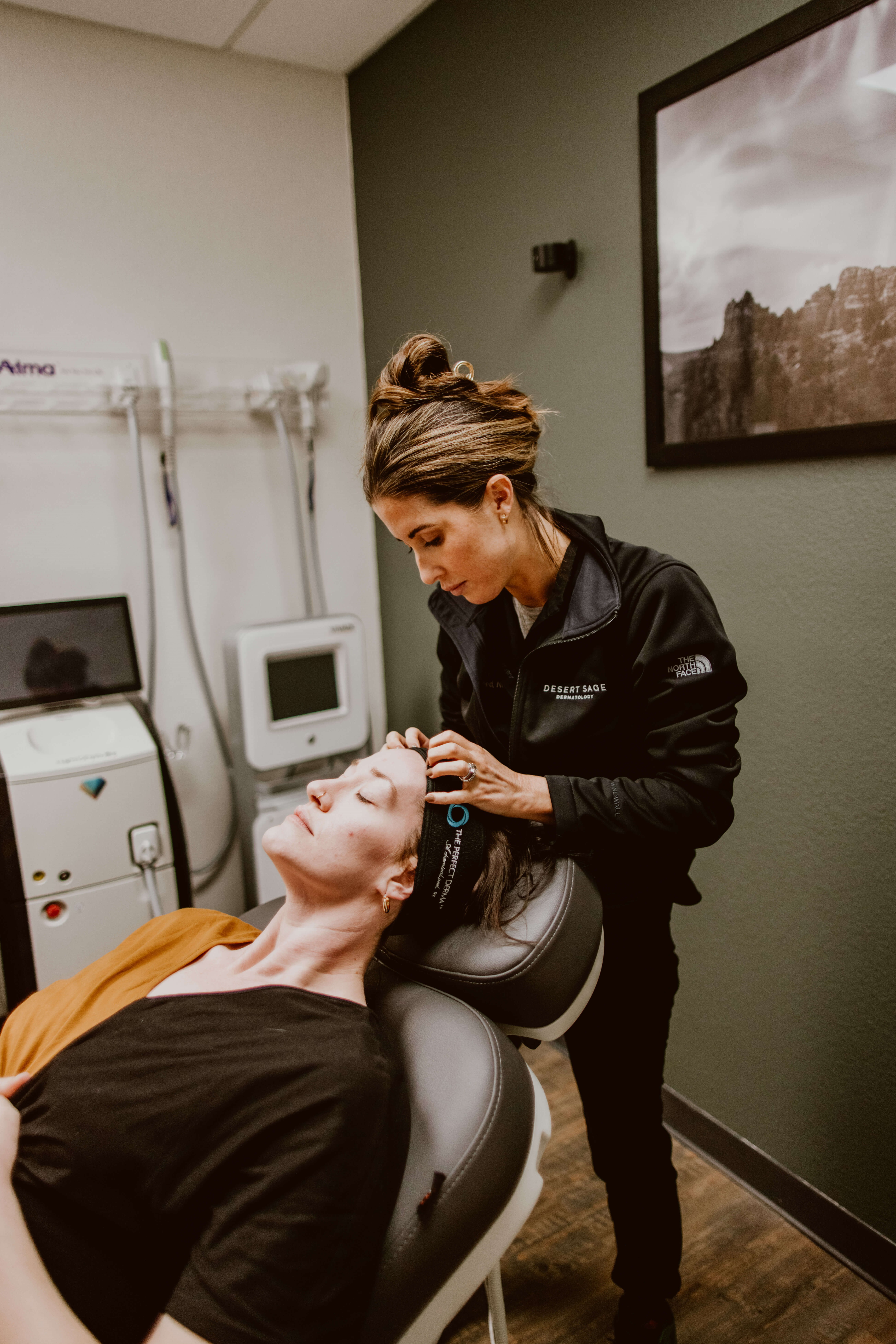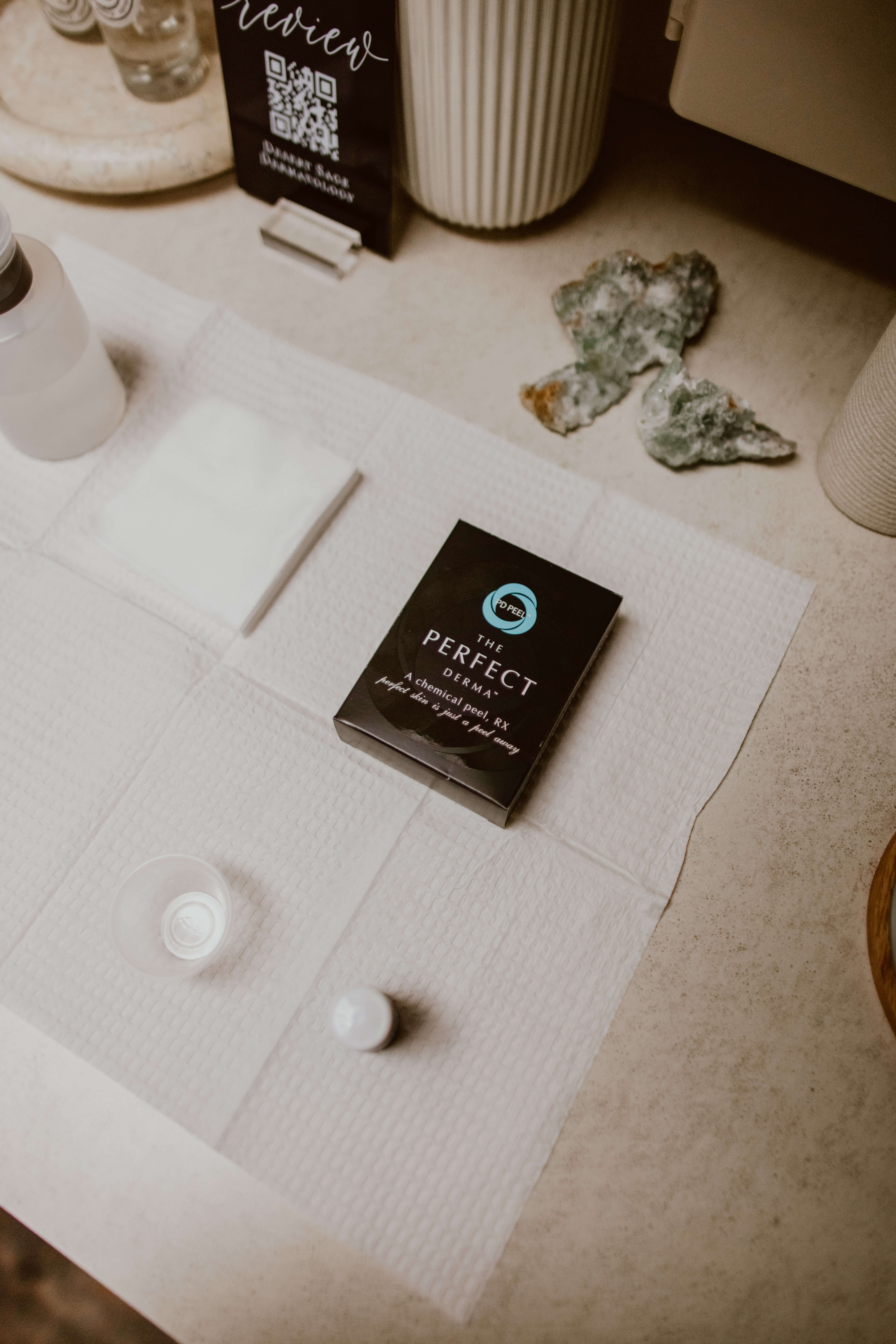 Desert Sage Dermatology Reviews
I had the absolute best experience with Megan. She is so knowledgeable & approached my skin concerns from all angles. I loved how educational the visit was & her approach for my specific needs. Get in for a consultation, you won't regret it.
Megan was by far the best derm I've ever seen. She was informative- really helped me understand options for skincare and hair loss. She listened to my concerns patiently. Had some some good recommendations in various price ranges for skincare.
I've been treated by Megan for over one year now and she is fantastic. She takes the time to discuss treatment options with you, gives honest feedback about products, and is very skilled in both medical and cosmetic dermatology. I've also gotten Vivace and botox by her and she has done an excellent job. Highly recommend!
Megan is the best derm I have been to. She gets you in and out, you never wait more than 5-10 mins. She's very knowledgeable and knows how to relate. Megan is super easy to talk to and you can get into to see her within the week. She's wonderful. Would highly recommend. My skin was horrible and now it's just about flawless.
Great people and quick- no waiting.
Get In Touch
Learn More About South Scottsdale
About Us
Related Procedures