BioRePeel in Scottsdale, AZ
What is the BioRePeel treatment?
The BioRePeel is a patented 2-phase technology chemical peel that provides bio-stimulating, revitalizing & a peeling-like effect, without the downtime of a traditional chemical peel.
How does the BioRePeel work?
BioRePeel is comprised of 35% TCA and works by dissolving the bonds between cells that carefully remove the top layer of skin revealing the glowing smooth layer underneath. While the peel helps to exfoliate the skin's surface, it also stimulates the production of collagen and elastin. BioRePeel's actions on the skin include:
Biostimulation - Stimulates the Fibroblast cells to dramatically improve the texture of the texture of the skin while delivering instant and long-term results
Revitalization - Increases cellular turnover and the production of collagen, elastin and hyaluronic acid.
Keratolytic – Removes the outermost layer of skin called the stratum corneum by breaking down adhesion bonds; this action allows for increased peel penetration.
Anti-Acne + Enlarge pores – Helps battle acne, and eliminates comedones. Also has an astringent effect on enlarged pores.
What skin concerns does the BioRePeel treatment improve?
Fine lines and wrinkles
Melasma
Acne
Enlarged pores
Acne scars
Hyperpigmentation
Sun damage
Redness

Is there any downtime or peeling associated with the BioRePeel treatment?
Zero! You can book an appointment during your lunch break or free time and instantly return to your errands, work, etc.
Who is a good candidate for the BioRePeel treatment?
This peel can be done on all skin types, and can be performed year round unlike many treatments that we avoid doing during the warm summer months. It is excellent for those with acne prone, congested skin and skin with pigmentation and scarring (old or new). It is just as well beneficial for the young skin during acute stages of acne, blackheads, with recent scarring.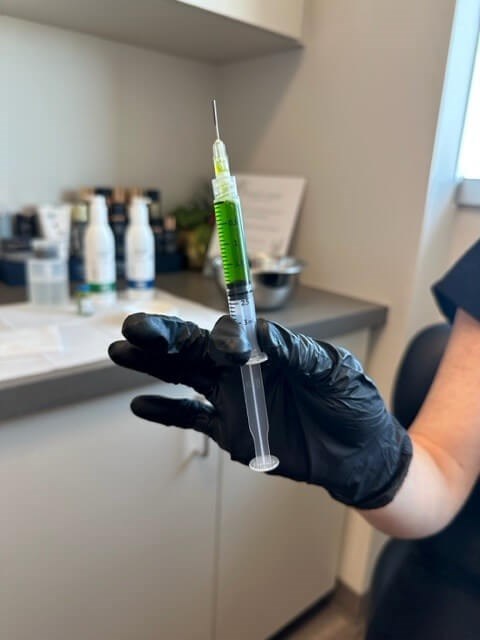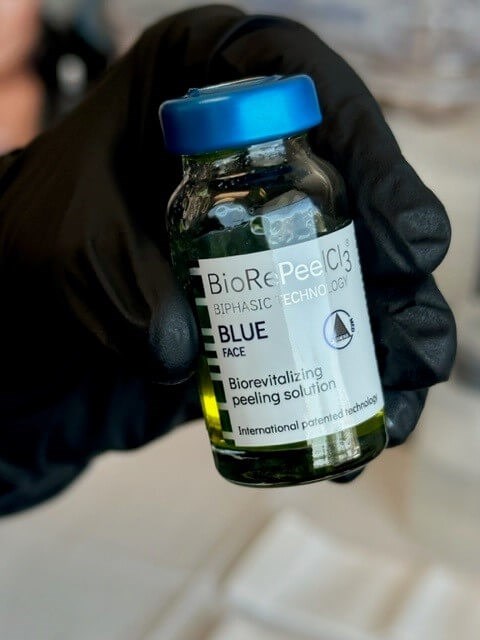 Desert Sage Dermatology Reviews
I had the absolute best experience with Megan. She is so knowledgeable & approached my skin concerns from all angles. I loved how educational the visit was & her approach for my specific needs. Get in for a consultation, you won't regret it.
Megan was by far the best derm I've ever seen. She was informative- really helped me understand options for skincare and hair loss. She listened to my concerns patiently. Had some some good recommendations in various price ranges for skincare.
I've been treated by Megan for over one year now and she is fantastic. She takes the time to discuss treatment options with you, gives honest feedback about products, and is very skilled in both medical and cosmetic dermatology. I've also gotten Vivace and botox by her and she has done an excellent job. Highly recommend!
Megan is the best derm I have been to. She gets you in and out, you never wait more than 5-10 mins. She's very knowledgeable and knows how to relate. Megan is super easy to talk to and you can get into to see her within the week. She's wonderful. Would highly recommend. My skin was horrible and now it's just about flawless.
Great people and quick- no waiting.
Get In Touch
Learn More About South Scottsdale
About Us
Related Procedures